Funeral , Memorial and Pet Funerals
My Sympathy for Your Loss- LOVE NEVER DIES!
Do not cry for my absence, feel my presence close to you, and keep on talking to me still-from Heaven I will be loving you, as I loved you on Earth!
We'll always remember that special smike, that caring heart, that warm embrace you always gave us. You being there for mom and us through good times and bad- no matter what. We'll always remember you, because there'll never be anyone to replace you in our hearts and the love we'll always have for you-Dad...
IN LOVING MEMORY OF OUR PARENTS, OUR BELOVED PETS, AND OUR FALLEN HERO'S AROUND THE WORLD!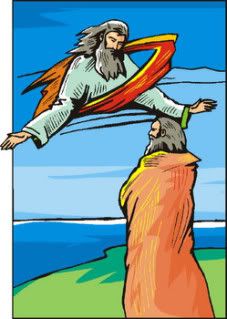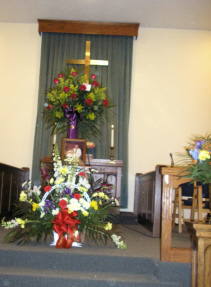 You are remembered in love. You are part of the now in me- all the good-all the love-all the comfort a person can give. Is remembered and repeated for your sake. Time changes, everything passes but LOVE! Anonymous..

What is a Memorial Service?
A memorial service for a dearly departed loved one has two functions:

First, the customized memorial service helps you to honor your family member or friend or pet that have crossed over. It is a tribute to and helps celebrate the life led by the deceased. It allows his or her loved one, and friends, to share in the bereavement process.
Secondly, through the sensitive, and loving service the healing, and forgiveness process begins to assist all attendees to let go in a loving environment.
Together we will select his or her favorite prayers, readings, music, and ritual or your creative alternative. The Memorial Service helps you to Honor his or her final wishes.
-------------------------------------------------------------------------------------------------------------
We'll always Remember that special smile, that caring heart. That warm embrace you always gave us. You being there for mom and us through good and bad times no matter what. We'll always remember you, because there'll never be anyone to replace you in our hearts and the love we will always have for you..
===============================================
The Lord is My Shepard –Psalms 23:1-4,6
The Lord is my Shepherd; I shall not want. In verdant pastures he gives me repose; beside restful waters He leads me; He refreshes my soul. He guides me in right paths for His name sake. Even though I walk in the dark valley I fear no evil; for you, are at my side with your rod and Your staff that gives me courage. Only goodness and kindness follow me all the days of my life; and I shall dwell in the house of the Lord forever.
Rest in Peace by Grace E. Easley
Rest in peace, how much this says, be free of pain no more to weep. Find joy that never ends, possess new life that here you could not keep. Rest in peace, and through we grieve, reaching for your hand in vain, our faith is such that we believe that all of us shall meet again. Rest in peace, the drums are still, the smoke has cleared, the battle's done. And now forever yours to keep the golden prize that you have won. Against the sunrise on the hill, your colors wave upon the breeze, with shield of honor, lance of truth, you overcame with such as these. No dirge of sorrow shall we play, for one who goes to meet the Lord. Could but we all be Heaven's guests, as you receive your just reward. Dear blessed sleep that merely marks the ending of a holy quest, your gentle touch remains upon the hearts of those who loved you best..
------------------------------------------------------------------------------------------------------------------------------------
God saw you were getting tired, and a cure was not to be. So he put his arms around you, and whispered -"Come to Me." With tearful eyes we watched you, and saw you pass away. Although we loved you dearly, we couldn't make you stay. A golden heart stopped beating, hard working hands at rest. God broke our hearts to prove to us, he only takes the best!
Unknown
We hold you close within our hearts and there you shall remain. To walk with us throughout our lives until we meet again. So rest in peace Dear loved one and thanks for all you've done. We pray that God has given you the crown you've truly won. Anon
------------------------------------------------------------------------------------------------------------------------
We little knew that morning, God was going to call your name, in life we loved you dearly, in death we do the same. It broke our hearts to lose you, you did not go alone. For a part of us went with you, the day God called you home. You left us beautiful memories, your love is still our guide, and though we cannot see you, you are always at our side. Our family chain is broken, and nothing seems the same, but as God calls us one by one, the chain will link again....
+++++++++++++++++++++++++++++++++++++++++++++++++++++++++++++++++++++++++++
Here is a prayer for you that may help you get through this tough time.
A Prayer in time of Suffering
Until my healing comes,Lord,give me Your grace so that I may accept my suffering. Give me Your strength so that I will not despair. Give me Your love so that my suffering may bring me closer to You, the origin and source of all love. Amen!

Rev. Angela Heil, DD honors all paths to God.
Rev. Heil will help you through your most solemn of times. It is her deepest honor to provide an interfaith, traditional, non-traditional, or non-denominational memorial or grave side funeral service, at your request.
(c) 2003-2011 by Angela Heil Ministries Inc 501c3. All rights reserved. You may not photocopy, fax, electronically transmit, download to a database, or otherwise copy, reproduce, distribute, disseminate, transfer, sell, publish, send or circulate this and/or any publication edition of A.S.H. Ministries Inc. websites, promotions, marketing ideas or any portion thereof, to any person without the express written permission of Angela Heil Ministries Inc 501c3.
The Copyright Act (17 U.S.C. §§ 101 et seq.) provides that a copyright owner shall be awarded damages of not less than $500 for each work (i.e., for each of these web pages and/ or any blog-newsletters) infringed, up to $100,000 for willful infringement and may be awarded its reasonable attorney's fees and costs.

Please Call: Rev. Angela S. Heil Ministries Today!
Phone:
631-736-1371
Fax:
631-736-9350
E-mail: memorial@angelaheilministries.com
AFTER GLOW
I'D LIKE THE MEMORY OF ME TO BE A HAPPY ONE. I'D LIKE TO LEAVE AN AFTERGLOW OF SMILES WHEN DAY IS DONE. I'D LIKE TO LEAVE AN ECHO WHISPERING SOFTLY DOWN THE WAYS, OF HAPPY TIMES AND LAUGHING TIMES, AND BRIGHT AND SUNNY DAYS. I'D LIKE THE TEARS OF THOSE WHO GRIEVE TO DRY BEFORE THE SUN- OF HAPPY MEMORIES THAT I LEAVE BEHIND WHEN THE DAY IS DONE.....ANOM