Baby Blessing and Naming Celebrations
Introduce Your Child to Your Community - Coming of Age Quincineros
BAPTISM-CHRISTENING-INTERFAITH BABY BLESSING-NAMING OR DEDICATION -ONE GOD MANY NAMES AND MANY WAYS TO WORSHIP!
PLEASE USE THIS Paypal CHECKOUT BUTTON TO RESERVE YOUR DATE AND TIME FOR YOUR CHILDS:BLESSING-BAPTISM-DEDICATION-CHRISTENING OR PET/HOUSE/OFFICE BLESSING
What are Baby Blessing, and Baby Naming Ceremonies?

Some parents feel that when their son or daughter get old enough, they have the right to choose their own spiritual path.The naming, and blessing ceremonies are a popular alternative to Baptisms, Dedications and Christenings.Your child's customized blessing ceremony can include the cultural elements of your choosing-revealing to your family and friend how important your child is to you.
As the Proud Parents, introducing your 'PRIDE AND JOY' to your loving community and allowing them to share their blessings, wishes, meet and greet the new baby; is a wonderful gift for all in attendance.
I will travel to your home or venue.. Please call me to review your wishes...
PHONE: 631-736-1371
Email: marryusrevangie@gmail.com
(c) 2003-2011 by Angela Heil Ministries Inc 501c3. All rights reserved. You may not photocopy, fax, electronically transmit, download to a database, or otherwise copy, reproduce, distribute, disseminate, transfer, sell, publish, send or circulate this and/or any publication edition of A.S.H. Ministries Inc. websites, promotions, marketing ideas or any portion thereof, to any person without the express written permission of Angela Heil Ministries Inc 501c3.
The Copyright Act (17 U.S.C. §§ 101 et seq.) provides that a copyright owner shall be awarded damages of not less than $500 for each work (i.e., for each of these web pages and/ or any blog-newsletters) infringed, up to $100,000 for willful infringement and may be awarded its reasonable attorney's fees and costs.
Celebrations Mark Special Milestones in Our Lives, and Are Best Shared With Your Love-Ones.
It is my joy to provide an interfaith, traditional, non-traditional, and non-denominational weddings, commitment, baby blessing, namings, other family celebrations, memorial or funeral service, at your request.
Rev. Angela recognizes, and affirms the beauty of all paths to God. She is ready, and willing to travel anywhere to provide the personal spiritual services you desire.
Some of the other types of Blessing Ceremonies Rev. Heil, DD offers are:
1.PET
2.HOME
3.NEW BUSINESS VENTURES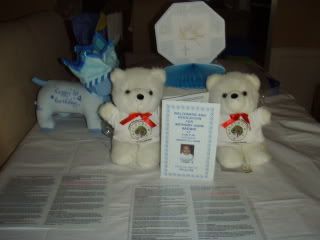 Your Childs Birth Day
Unknown Author
"Monday's child is fair of face, Tuesday's child is full of grace, Wednesday's child is full of woe, Thursday's child has far to go, Friday's child is loving and giving, Saturday's child has to work for a living, But the child that is born on the Sabbath day is fair, and wise, and good, and gay."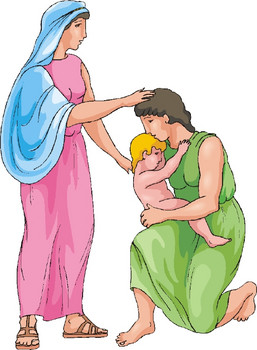 Rev. Angela Heil Ministries
Please call Rev. Angela
for an appointment today:

Phone:
631-736-1371
Fax:
631-736-9350
Long Island Wedding Officiant, LI Clergy, Wedding Officiant LI, Long Island Wedding Officiant, Long Island Minster for Weddings, LI Wedding Minister, Vow Renewal Clergy LI, Long Island Vow Renewals Officiant, Renewal Ceremony LI, Long Island Renewal Ceremony Minister, Ordained Minister Long Island, LI Ordained Minister, Long Island Wedding Minister | Renewal Ceremony LI | Ordained Minister Long Island | Vow Renewal Clergy LI | LI Wedding Minister | LI Ordained Minister, Baby Blessing, Christianing,Dedication,Bapthism,Interfath blessing, Spiritual blessing,pagan baby blessing,
wedding, weddings, officiant, officiate, officiants, officiator, official, justice of the peace, minister, ministers, photos, portraits, nondenominational, spiritual, religious, nonreligious, civil, interfaith, multifaith, intercultural, photography, photographers, photojournalism, photos, portraits, film, digital, wedding chapel, church, temple, chapels, photojournalist, traditional, formal, informal, elope, elopements, package, packages, city hall, marriage bureau, clerk's office, marriage license, registered, licensed, celebrant, celebrants, get married in new york, funerals, memorial services, baby blessings, Long Island Wedding Officiant, LI Clergy, Wedding Officiant LI, Long Island Wedding Officiant, Long Island Minster for Weddings, LI Wedding Minister, Vow Renewal Clergy LI, Long Island Vow Renewals Officiant, Renewal Ceremony LI, Long Island Renewal Ceremony Minister, Ordained Minister Long Island, LI Ordained Minister, Long Island Wedding Minister | Renewal Ceremony LI | Ordained Minister Long Island | Vow Renewal Clergy LI | LI Wedding Minister | LI Ordained Minister